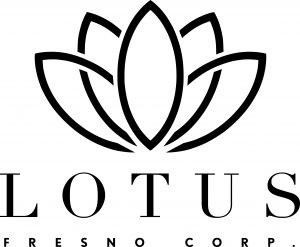 Lotus Fresno Corp. is owned by Lotus Communications Corp., one of the largest privately owned Radio Station Groups in the United States.  We are currently searching for General Manager with a strong desire to contribute to the overall success of our radio stations and to become an integral member of our team.
Position Summary:
The General Manager is responsible for the overall operations of the stations.   Responsible for all operations including all aspects of revenue generations and development, community relations, programming, paid staff and volunteer management, financial performance and FCC regulatory compliance.
Essential Duties and Responsibilities:
Station Management:
Operating budget, human resources, legal (including FCC and CPB) regulations, licensing requirements, state and federal reporting requirements, and technical operations including transmitter, tower, web site, and physical plant maintenance.
Programming:
Oversee all aspects of the station's programming, including live and purchased on-air, streaming, concerts, and community programs. The General Manager will ensure compliance with copyright and royalty regulations.  The General Manager will also be responsible for planning and implementing new technologies and media delivery platforms and for using listener survey data to build listener loyalty and support.
Assuring maintenance and operability of broadcasting equipment.
Maintenance and improvement of the stations' facilities which include the studio/office building and various transmitter sites.
Financial – HR
Responsibly for budgeting and budget tracking and financial reporting.
Personnel Management/Human resources
Responsible for staff hiring, staff training, staff evaluations, and benefits review.
Sales and Marketing:
Oversee all aspects of local, regional and national sales and marketing for radio and digital initiatives.  Duties include new business generation, client relations, evaluating sales staff, goal setting, managing rates and inventory, packaging, etc.
Required Knowledge, Skills and Abilities:
Bachelor's Degree in Business Administration or related field preferred.
Fresno market experience as a broadcast General Sales Manager or General Manager a plus.
Strong MS Office skills (Power Point, Excel and Word) is required.
Effective decision making skills.
Experience with developing budgets and writing business plans.
Exceptional organizational skills.
Exceptional written and verbal communications skills.
Ability to work under deadlines and in a fast-paced environment.
Ability to prioritize daily routine and urgent tasks.
Strong interpersonal skills and the ability to work with a wide variety of people.
Demonstrate ability to effectively manage personnel.
Experience/ability to understand and manager a budget and non profit accounting, including relevant software.
General technical skills applicable with radio technology and an ability to readily learn and adapt to new sites and technologies.
Working Conditions and Physical Requirements:
Office environment, some repetitive motion required.  Requires travel to station events and client sites, valid drivers' license is required with good driving record.  Must have a reliable means of transportation and maintain current insurance and registration.
Download job application here
Then email application and resume to Tony Bonnici at tonyb@lvradio.com
Lotus Fresno Corp. is an Equal Opportunity Employer.