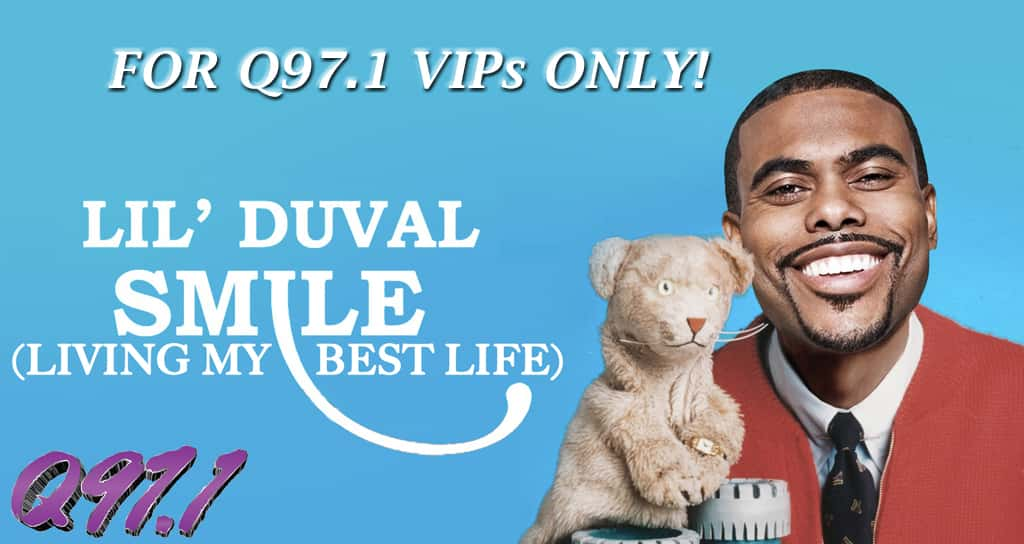 Q97.1 wants you to meet LIL' DUVAL!
The comedian-turned-Q97.1 artist is gonna be in the 559 on Tuesday afternoon, 9/18.
Do you want the chance to get up close and personal with the man behind, "Smile (Living My Best Life)," eat some grub, and take some photos in the Q97.1 studio?
Just enter your info below for your shot to be a part of this VIP Experience, from Q97.1!