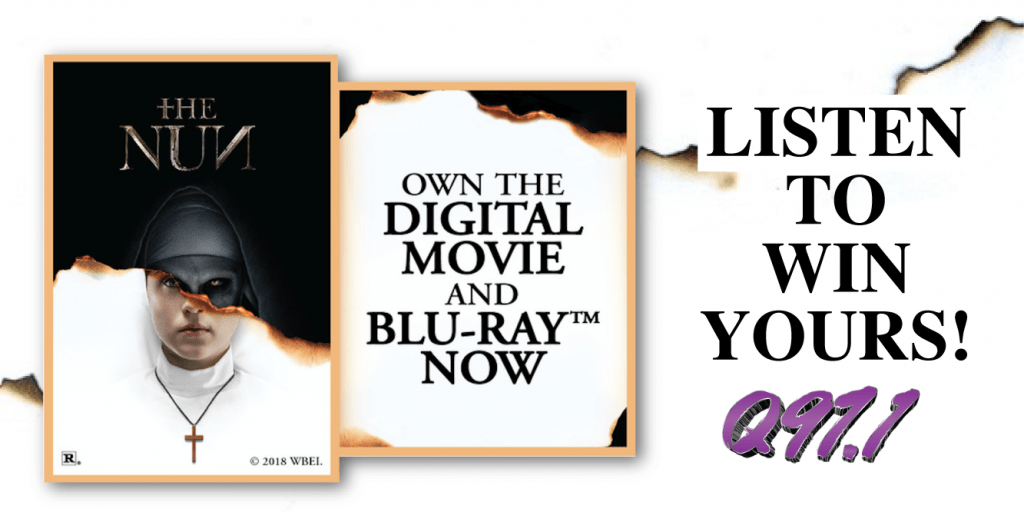 Q97.1 has your Digital copy of "The Nun!"
While investigating a suicide, a novitiate and priest risk their life and faith when they are confronted by a malevolent force in same form of a demonic nun that first terrorized audiences in "The Conjuring 2." Witness the darkest chapter in The Conjuring universe! Own "The Nun" on Digital and Blu-ray now!
Click here for the official Facebook page
And keep listening to Q97.1 to win yours!