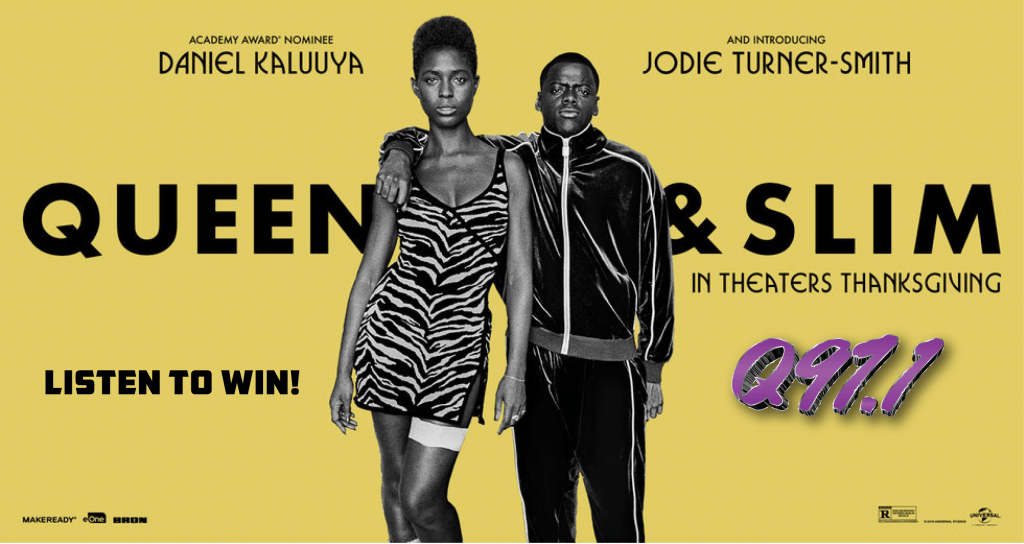 Q97.1 has your tickets to another huge movie premiere!
You'll be the first on your block to see "Queen & Slim!"
While on a forgettable first date together in Ohio, a black man (Get Out's Daniel Kaluuya) and a black woman (Jodie Turner-Smith, in her first starring feature-film role), are pulled over for a minor traffic infraction. The situation escalates, with sudden and tragic results, when the man kills the police officer in self-defense. Terrified and in fear for their lives, the man, a retail employee, and the woman, a criminal defense lawyer, are forced to go on the run. But the incident is captured on video and goes viral, and the couple unwittingly become a symbol of trauma, terror, grief and pain for people across the country.
It's in theaters on November 27th, but you'll see it before anyone else on November 21st at Edwards Theater at Riverpark in Fresno!
Listen everyday to win your tickets, from Q97.1!
Check out the official movie site here: https://www.universalpictures.com/movies/queen-slim