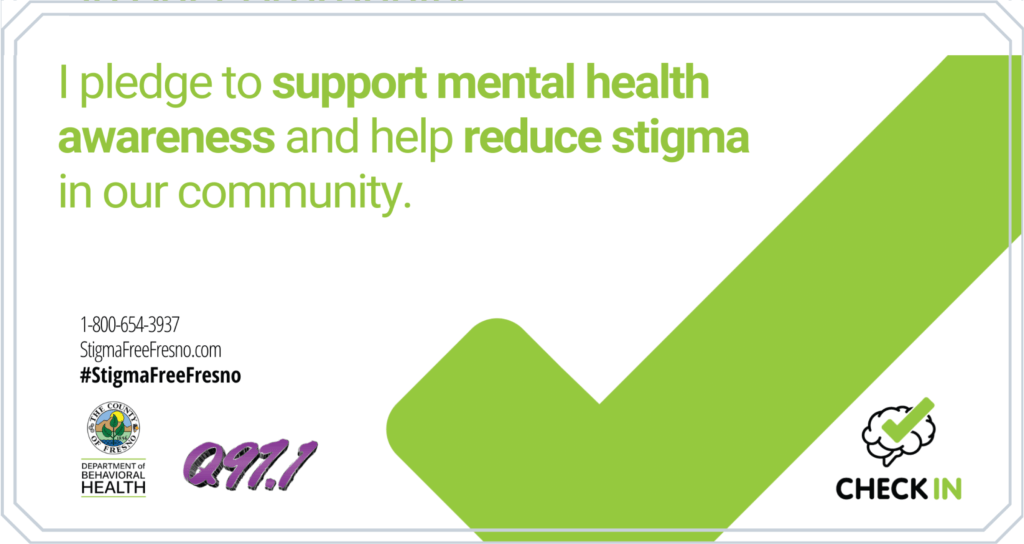 Q97.1 is teaming with Fresno County Dept of Behavioral Health to recognize May as Mental Health Awareness Month!
Let us know how you are contributing to mental health awareness, taking care of your mental health, or stopping the stigma surrounding mental health.
What are you doing to live healthier? Take the Pledge!
Call during the Greg & Dre Morning Show, tag @Q971Radio and @fresnocountyDBH on Instagram, or let us know on the form below.
Every Friday, we'll spotlight a Q97.1 listener and reward them with $150. We care about your mental health!
For more info, Click Here
And listen to our interview with Dawan Utecht, Director of Fresno County Department of Behavioral Health, below:
Enter your info below to make the Mental Health Awareness Pledge, you could be one of our $150 winners!