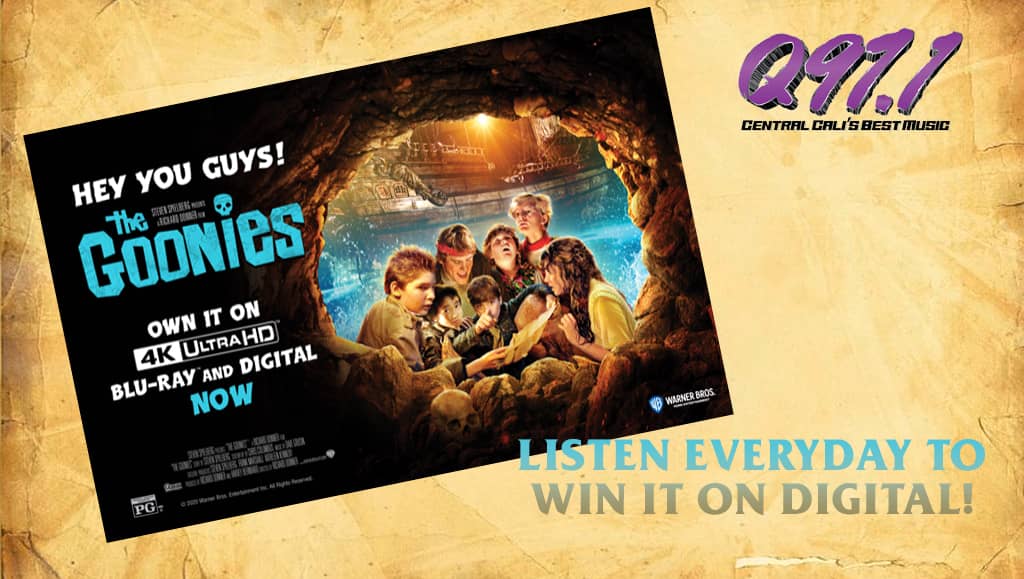 Q97.1 has another awesome classic movie for your digital collection!
Listen everyday to win "The Goonies" on Digital for the whole family to enjoy.
The pirate's map! The villainous crooks! The underground caverns…the booby traps, the skeletons…the monster, the lost treasure!
And the magic that is "The Goonies!" Own it on 4K Ultra HD™, Blu-Ray™, and Digital now!
Check out the official movie FB page here: https://www.facebook.com/thegooniesmovie
And good luck, from Q97.1!