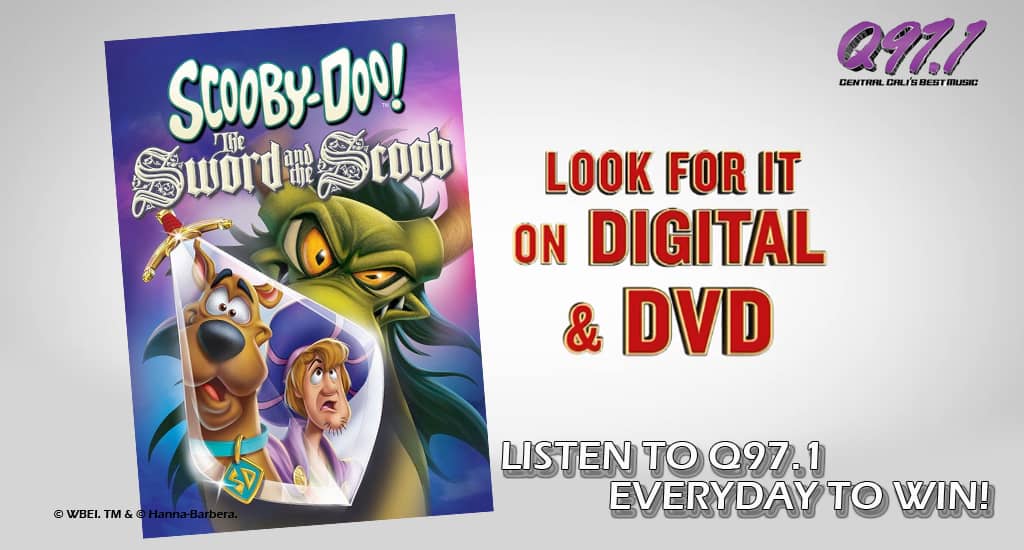 Q97.1 has another awesome family movie for your digital collection!
In an all-new original movie, Mystery Inc. goes medieval!
Scooby-Doo and the gang journey back in time to help King Arthur save his throne from an evil sorceress in "Scooby-Doo! The Sword and The Scoob" now available on Digital and DVD!
And listen to Q97.1 everyday this week to win yours free!