What's Happening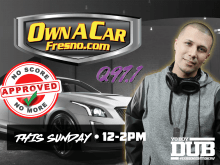 Join Yo Boy Dub this Sunday from Noon to 2pm!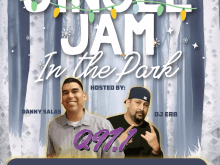 Join Danny Salas and Dj Erb Friday November 22 at Sierra Vista Mall!
Q97.1 Morning Show Poll
Loading
Night of partying! Are you going new school or old school music??
Thank you for voting.
You have already voted on this poll !
Please select an option !
Carmelo Anthony Guarantees NBA Return This Year, Then Signs With Portland!

November 15, 2019

Carmelo wasn't lying ... the Portland Trailblazers just signed the forward!!! Per ESPN's Adrian Wojnarowski, the 35-year-old is inking a non-guaranteed deal with the team. Carmelo Anthony tells TMZ Sports he WILL be back in the NBA this season --…

NFL's Montae Nicholson Cooperating with Authorities In Death of 21-Year-Old Woman

November 15, 2019

A rep for Nicholson tells TMZ Sports the Redskins safety adamantly denies leaving after taking the woman to the hospital, saying, "He stayed the whole time." Washington Redskins safety Montae Nicholson is cooperating with authorities who are…

Cody Bellinger Cried After Winning NL MVP, 'It's What You Dream Of, Man'

November 15, 2019

Got tissues nearby? Better go grab 'em ... 'cause Cody Bellinger started crying after winning the NL MVP award Thursday -- and he says it's all 'cause of a celebration hug with his dad!!! "That's what made me emotional right there for sure,"…
Join Our VIP Club!