What's Happening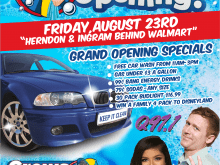 Join Kimmie & Greg for the Crews Magic new location Grand Opening this Friday!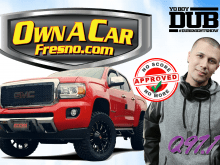 Q97.1 and Yo Boy Dub will be back at Own a Car in Fresno from 12pm-2pm!
Q97.1 Morning Show Poll
Loading
What's more fun? Social media or Game apps?
Thank you for voting.
You have already voted on this poll !
Please select an option !
Larry King's Wife, 'I'm Not Going to Fight a Dying Man'

August 21, 2019

Larry King's wife, Shawn, is not going to declare war on her now-estranged husband who just filed for divorce ... because she's been told by doctors he's dying. Sources who have spoken directly with Shawn tell TMZ, Shawn has had issues with Larry…

Meghan Markle & Prince Harry's New Nanny Brings More Diversity

August 21, 2019

Royal baby Archie's got a new nanny -- his third in as many months since his birth -- and she's helping Meghan Markle accomplish one of her goals ... bringing multiculturalism to the Royals. Prince Harry and Meghan's latest childcare pro was…

Rob Lowe, Usher & Other Celebs Fall for Viral Instagram Hoax

August 21, 2019

Rob Lowe, Usher, Rita Wilson and countless other big name celebs fell for one of the oldest tricks in the digital book ... and some of them still haven't wised up. Tuesday proved to be a big hoax day on social media -- specifically on Instagram,…
Join Our VIP Club!